Ultimate SPMU Course
The Ultimate Semi-Permanent Makeup Course, taught by Cara Maitland. Cara holds over 20 Certifications and Accreditations from prestigious and well respected Academies UK and Internationally. Such as Phibrows, Melbourne SMPU Academy, Dermace UK and ABT.
Cara SPECIALISES IN ONE TO ONE and GROUP SEMI PERMANENT MAKEUP TRAINING COURSES, THE ULTIMATE COURSE IS A 5 DAY GROUP COURSE, WITH UNLIMITED ONGOING SUPPORT and PROFESSIONAL STARTER KITS.
What you will learn on this Ultimate SPMU Course, Microblading Manual Technique, Hairstroke, Powder & Combination Brows using the Machine Technique. Semi-Permanent Lip Tattoo Application including Liner, Blush and Full Lip style.
£500 Non-Refundable Deposit to Book your Space
Upcoming Course Dates:
24th of July
27th of August
25th of September 1 space left
23rd of October 2 spaces left
FILL OUT THE CONTACT FORM AT THE BOTTOM OF THE PAGE FOR MORE INFORMATION
ULTIMATE SEMI-PERMANENT MAKEUP COURSE CURRICULUM- WHAT TO EXPECT EACH DAY

The Curiculum
Day One
Health and Safety
Theory of Microblading & Brow Application
Skin depth of application
Requirements of practice, IE council legislations
Pigments
Skin Anatomy
Pattern Practice
Patch testing
Consent Forms
Contraindications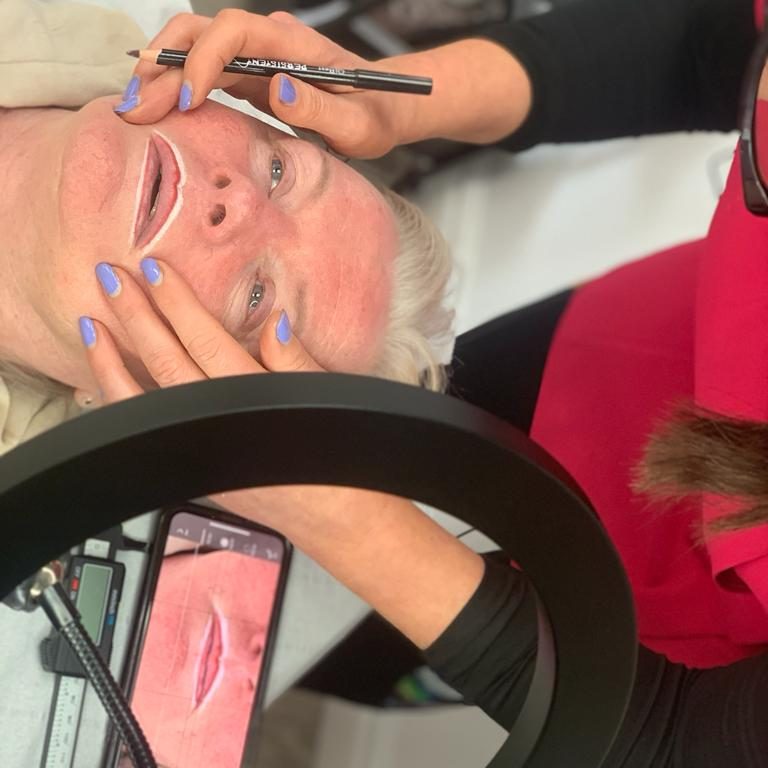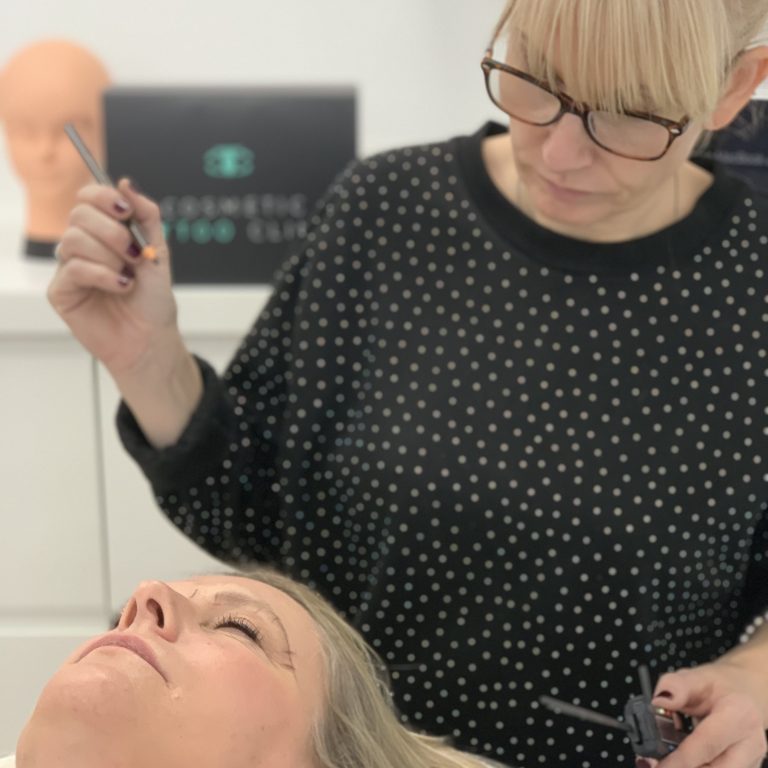 Day Two
Practise on fake skin
Equipment Preparation
How to prepare your client for their treatment
Live Model Demo
Brow Mapping
Using the brow mapping app
Aftercare steps
Skin Texture
Pattern Practice
Colour Theory
Day Three
Difference between Microblading and Machine Application
Correct procedure for setting up Semi Permanent Makeup work stations
Hints & Tips on how to take professional looking pictures
Live Model Work
Safe Cleaning Practices
More Pattern Practice
Tools
how to take professional looking photos
Certificate of attendance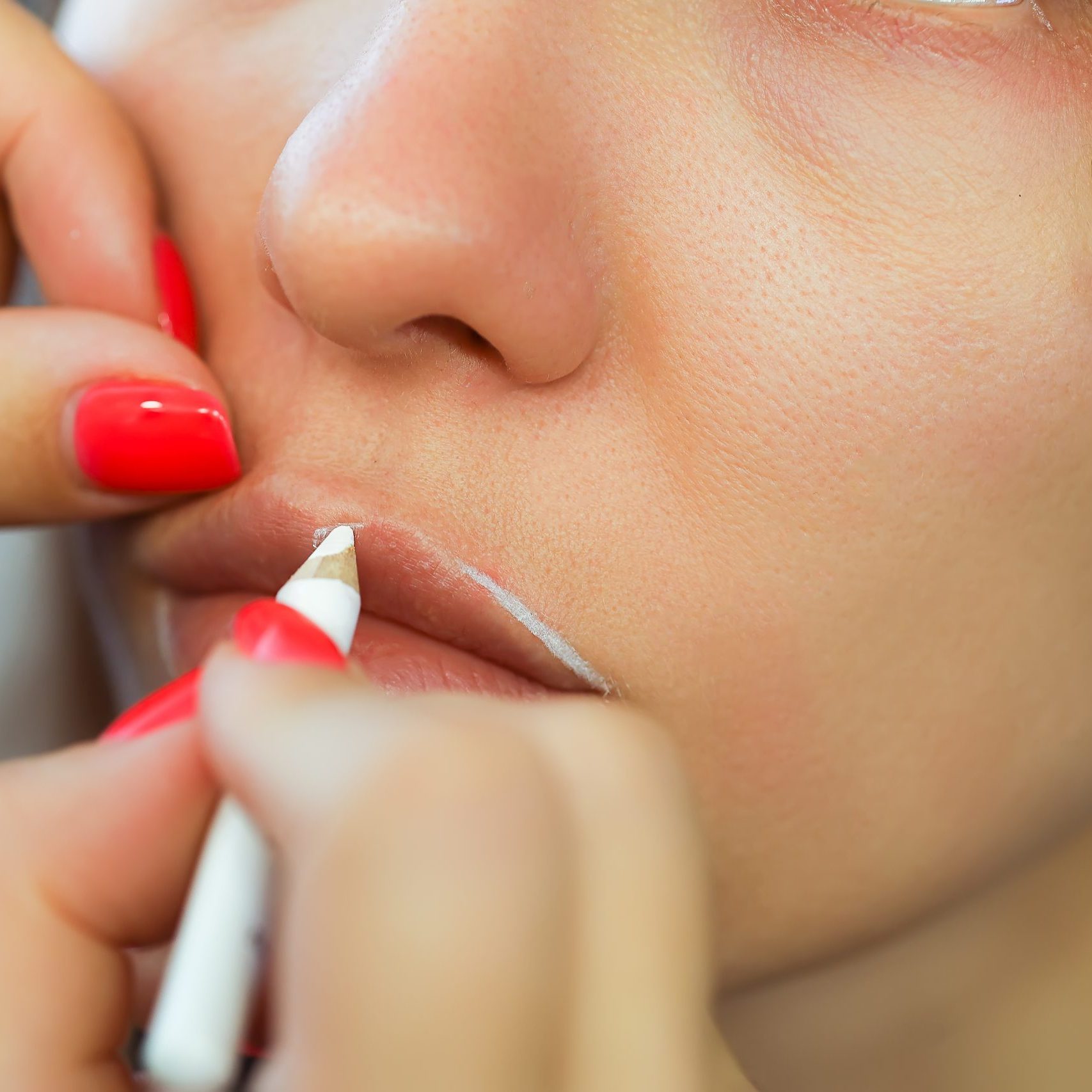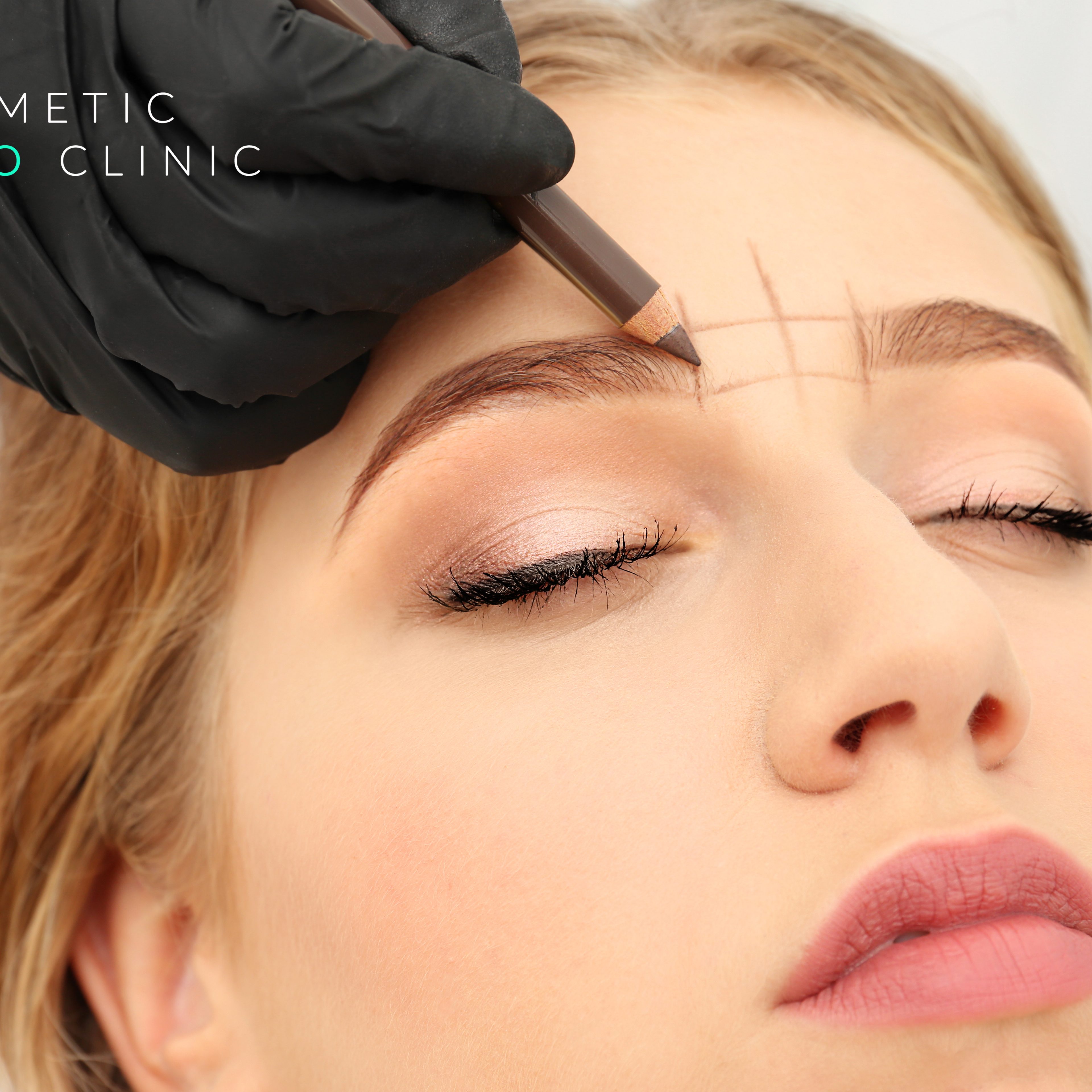 Day Four
Difference between Powder, Ombre and Combination
Introduction to equipment
Needle configuration
Machine speeds for different skin textures
Machine pigments
Correct station setup
Correct cleaning technique
Live Model work
Shading techniques and angles
Certificate of attendance
Day Five
Lip Anatomy
Machine Speeds
Lip Mapping
Lip pigments
Colour theory
Different techniques - Lip Liner / Lip Blush / Full Lip
Practise on Silicon
Aftercare
Live Model Work
Certificate of attendance
Cosmetic Tattoo Clinic Semi-Permanent Makeup Courses
Feel powerful as you master your skill with Cosmetic Tattoo Clinic's enthusiastic and experienced trainer.
Unlike other Semi-Permanent Makeup courses, Cosmetic Tattoo Clinic offers affordable training with an experienced technician, who runs a successful and profitable treatment clinic as well as teaching new technicians. This allows a unique advantage as Cara understands how to enter the market as a new SPMU artist, grow and maintain a loyal client base not just teach new techs and leave them lost with what's next after completing the training programme. Most schools charge £5k plus for a course with this portfolio of treatments. This course is ideal for beginners to the beauty industry or for beauticians choosing to advance their treatment portfolio to boost revenue potential.
Leave the course feeling confident knowing our online learning platform and tutorial videos will be available as a valuable resource to your learning.
Never underestimate the value of Cara's ongoing support, which enables students to thrive and feel competent building a new dream.
Find your passion for semi-permanent makeup with Cosmetic Tattoo Clinic.
Why do a facial or lashes for an hour for £40 when you can do brows for £200plus?
Semi-Permanent Makeup Course Kit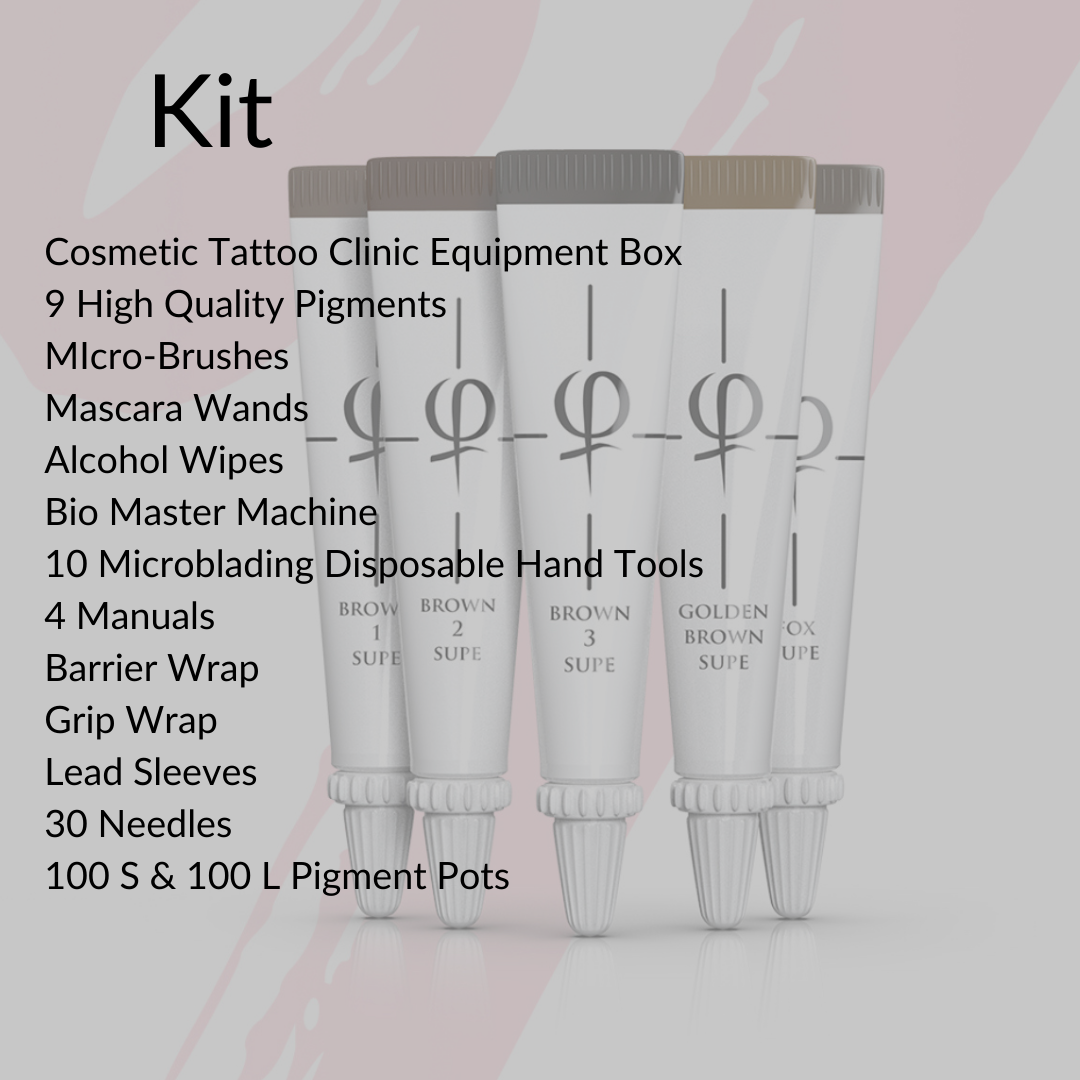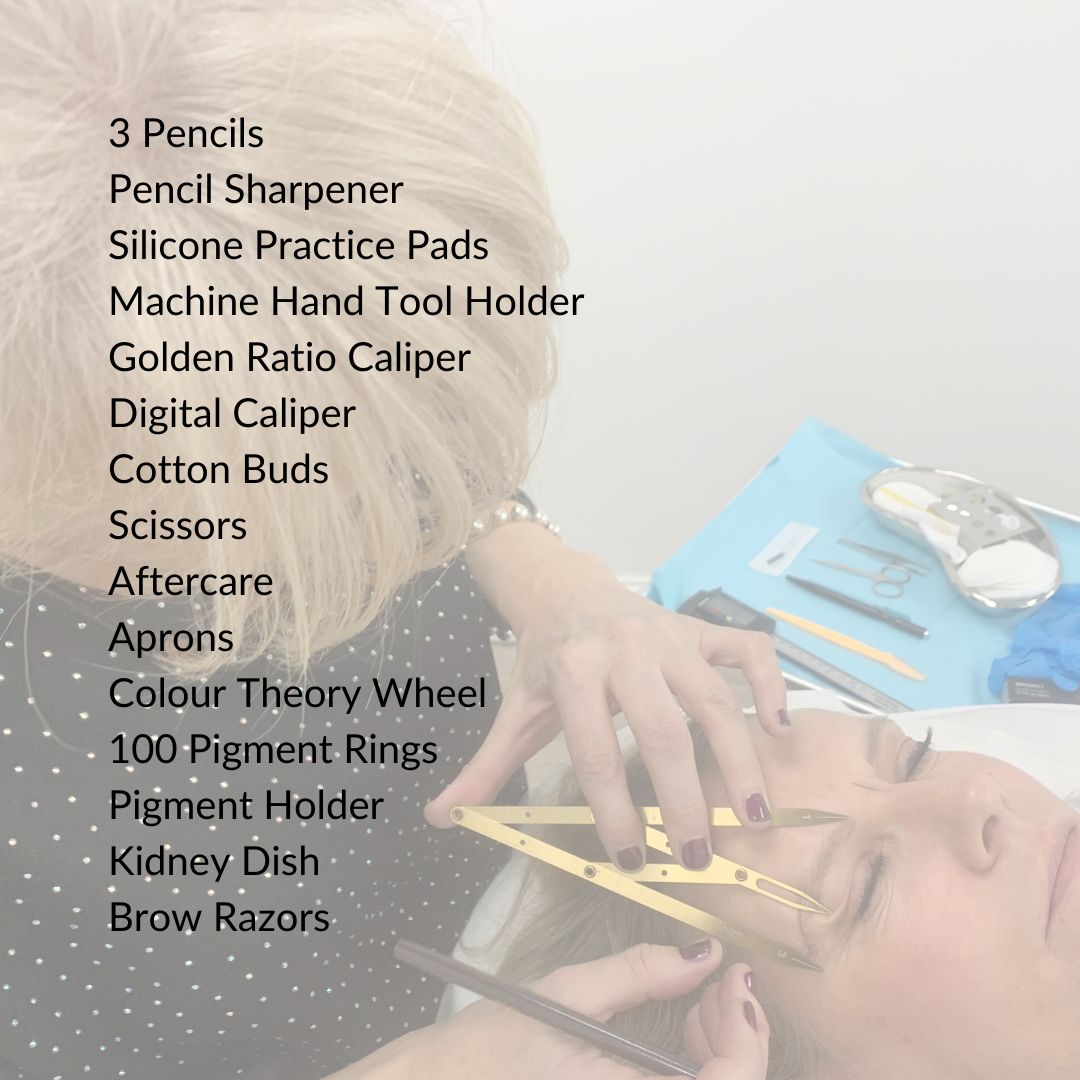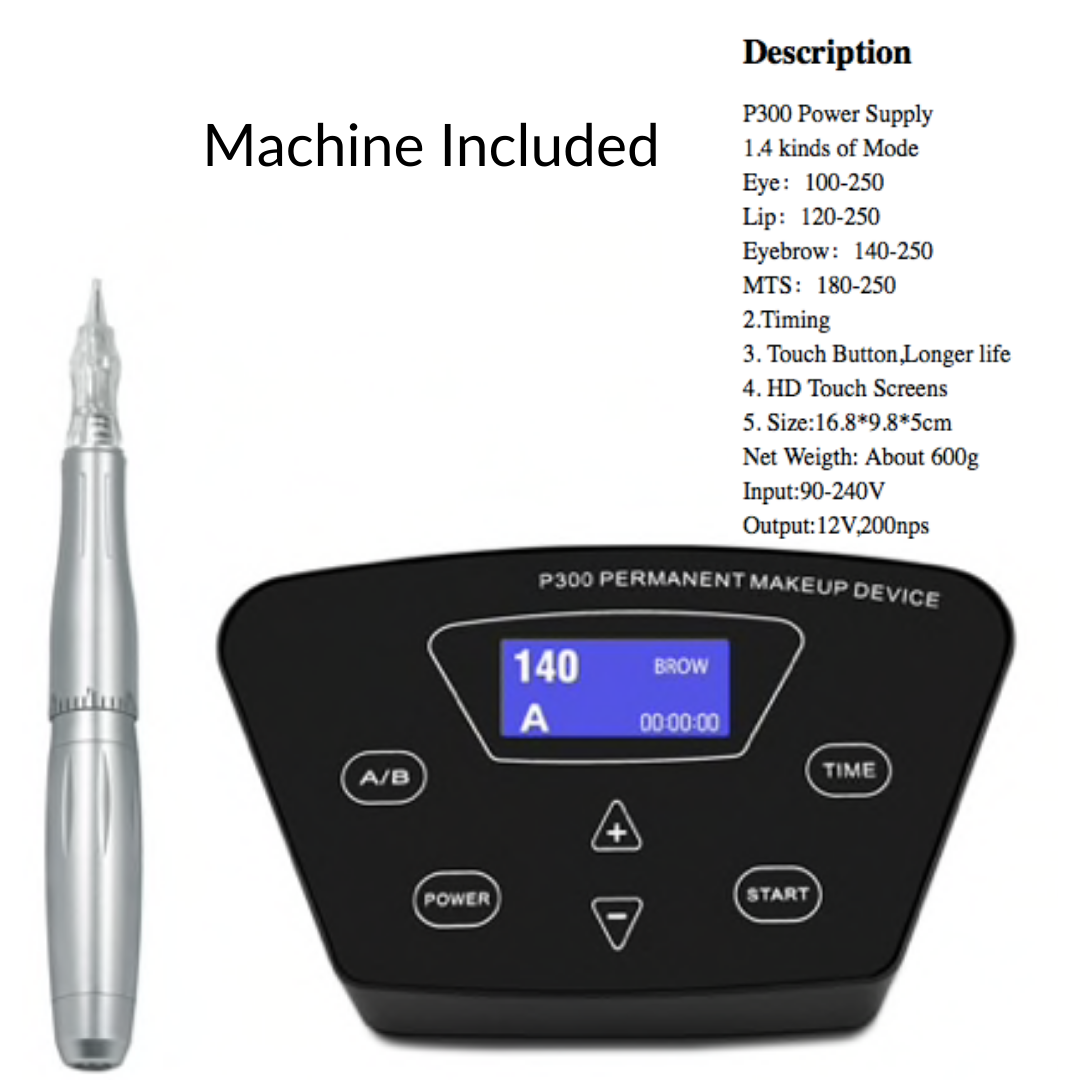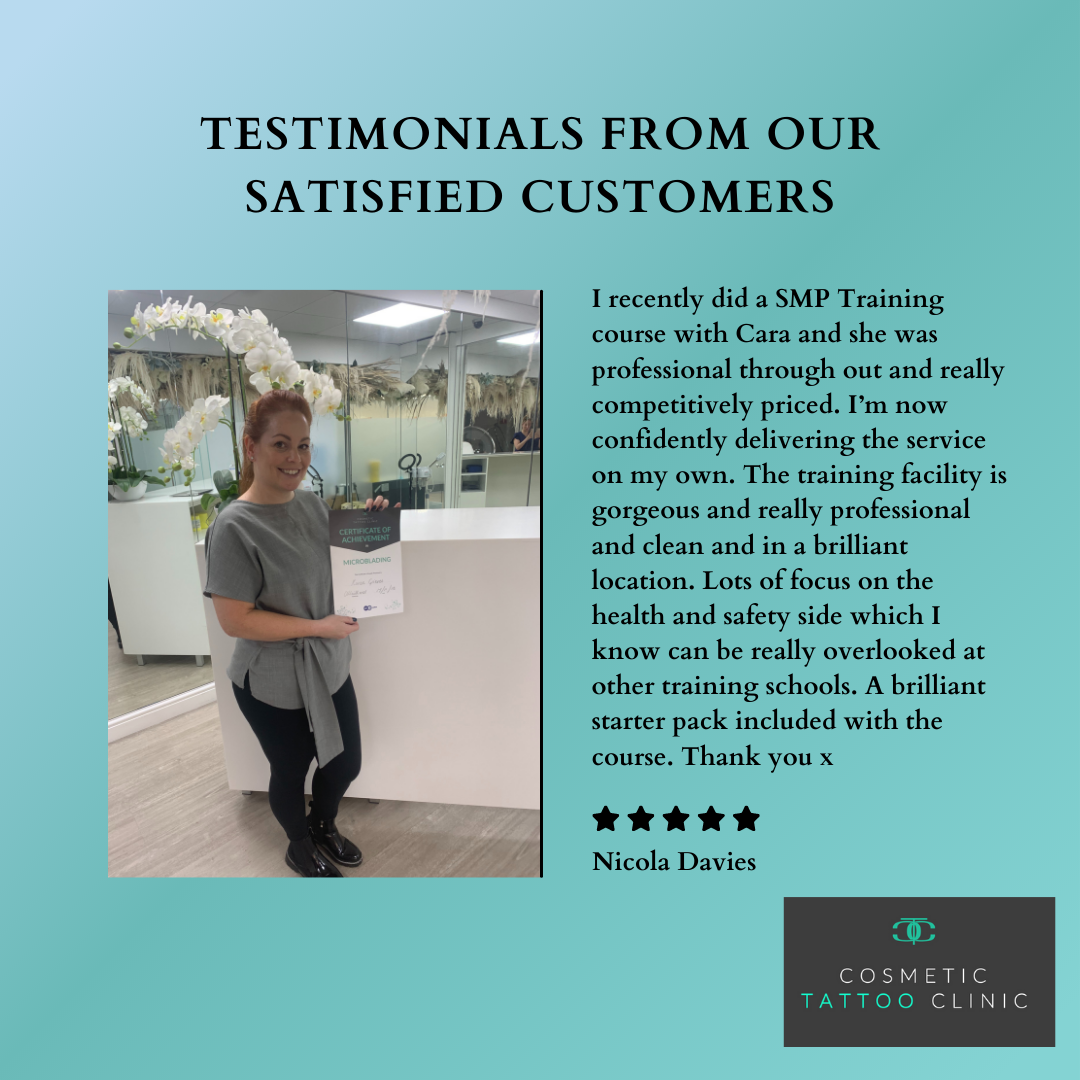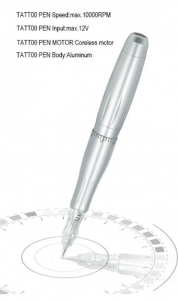 The price for a Cosmetic Tattoo Clinic Semi-Permanent Training course is £3049 including VAT.
This includes a start-up kit
At Cosmetic Tattoo Clinic, I am committed to you achieving your goals. Reasons you should train with me.......
LEADERS IN EDUCATION
Taking you from strength to strength with our developmental learning journey and superb Unlimited post-training support
CHANGING LIVES
Developing the next generation of elite Semi-Permanent Makeup Cosmetics Artists
FOCUSED ON LEARNING
Training facilities purpose-designed to encourage effective hands on learning
WELCOMING NEW LEARNERS AND QUALIFIED PROFESSIONALS
Training available for all in Yorkshire and Manchester
CARING AND COMMITTED
To the continued success and development of all our technicians
You can also make a booking to come talk about what to expect from your course. Book a free consultation using my online booking system.

TESTIMONIALS FROM OUR
STUDENTS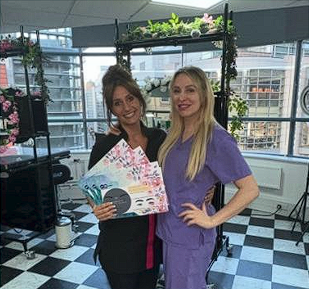 I have completed my semipermanent makeup tattoo course with Cara and it was absolutely fantastic.
If it wasn't for Caras training techniques I believe I would not have done as well as I have!
I was made to feel comfortable to ask for help and Cara was more than happy to help with anything I needed.
Very professional with a friendly personality.
I will be taking further courses with Cara in the future.
Katrina