Black Friday offer.... 30% off all initial Semi Permanent Makeup Treatments. Add code WHAT30 at checkout on our online booking system. Valid until December 21st.
Scalp Tattoo-Scalp Micropigmentation
SMP, which stands for Scalp Micro-Pigmentation, is the procedure used to revive the look of a full head of hair follicle regrowth. This can be used for people who have/are suffering from hair loss of almost any kind (e.g. Alopecia, male pattern baldness), or to cover any scalp scars that could be left after hair transplants.
Hair plugs and transplants can often come with many side effects that you will not find with Scalp Micro-Pigmentation. The technique is almost completely maintenance free, and without the risks of using different medications that are usually given/prescribed to help re-grow hair.
Hair simulation tattooing is not just for the head, your patchy beard can be disguised too!
SMP is suitable for male and female hair loss issues, at our Manchester based clinic we pride ourselves on have a diverse portfolio of clients and services.
People experiencing hair loss constitute a significant number of our clients. We have years of experience in providing treatments for people with alopecia, those who are experiencing chemotherapy or have other health conditions leading to hair loss.
Our approach to the treatment will depend on your condition (for instance, whether your immune system is compromised in any way), your stage of hair loss, your expectation around hair re-growth and so on. We will need to spend time discussing this with you, so that we can adjust our approach, technique and even method of pigment implantation specifically for you.
We will work with you to design a solution that meets your needs – If an illness has caused loss of hair, thinning or bald patches it may have happened suddenly. It is an unwelcome daily reminder for you – as well as adding something else to your plate.
Your focus needs to be on positive things, we understand that and we can provide a solution. Cara and her Elite team have vast knowledge of the causes of hair loss, and how to tailor your treatment around it.  We will take you from hiding in the shadows to enjoying the warmth of the sunlight!
LET US HELP YOU FEEL MORE CONFIDENT TODAY
How Does It Work?
We use a technique that is practical and refined, using a specialised type of pigment specially for this treatment. The techie of scalp tattooing, to simulate the look of short hair/stubble or the also known as the follicle regrowth, on a chosen section of the scalp. If you have visible scarring on your head that you feel detracts from your appearance, or small spots of balding, this technique of scalp pigmentation can be very helpful.
The process and price is tailored to your unique requirements. This precise work can not be rushed so bring a podcast and relax while the staff at our Manchester Clinic transform your hairline.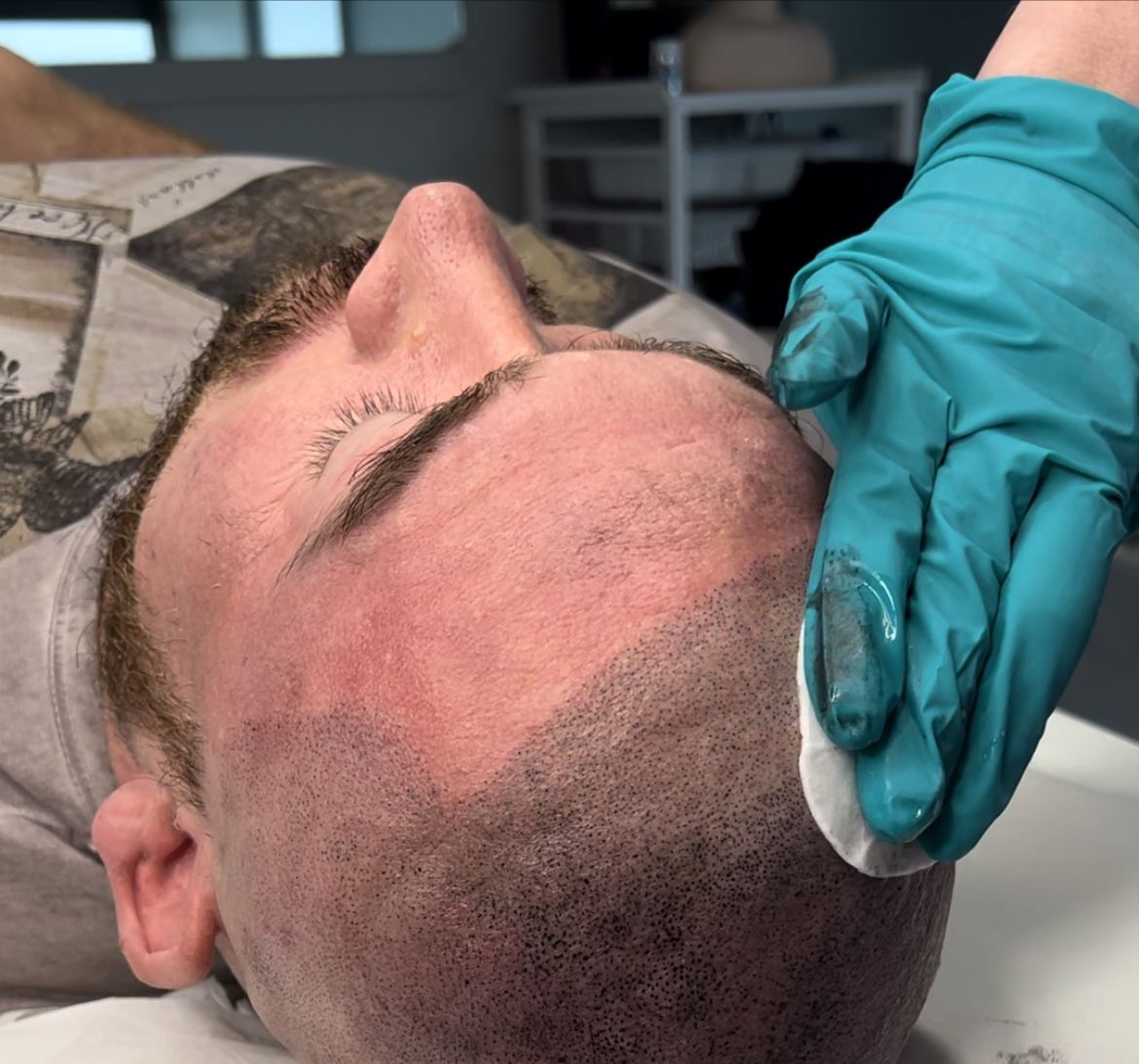 Does it hurt?
Scalp Micro-Pigmentation is gentler than tattooing, as the implantation of pigment into the skin travel shallower and are more precise and controlled. This makes the technique of SMP much less painful than traditional forms of tattooing. Some of our clients fall asleep.
Specific colours for your hair
Your pigments will be applied by an experienced and qualified practitioner across several hours, normally across more than one session. There are many different factors taken in to consideration when choosing what technique and pigments will be used, such as the skin tone of your scalp, hair colour, and hair type.
Beard Micropigmentation, yes this is a thing and it looks amazing. ASK US ABOUT IT!
The result
After the procedure there will be no visible signs that you have had any type of hair restoration treatment, typically you may experience a slightly red scalp, which will fade quickly, but no more than that. You will leave the clinic with the appearance of a regular hair growth pattern.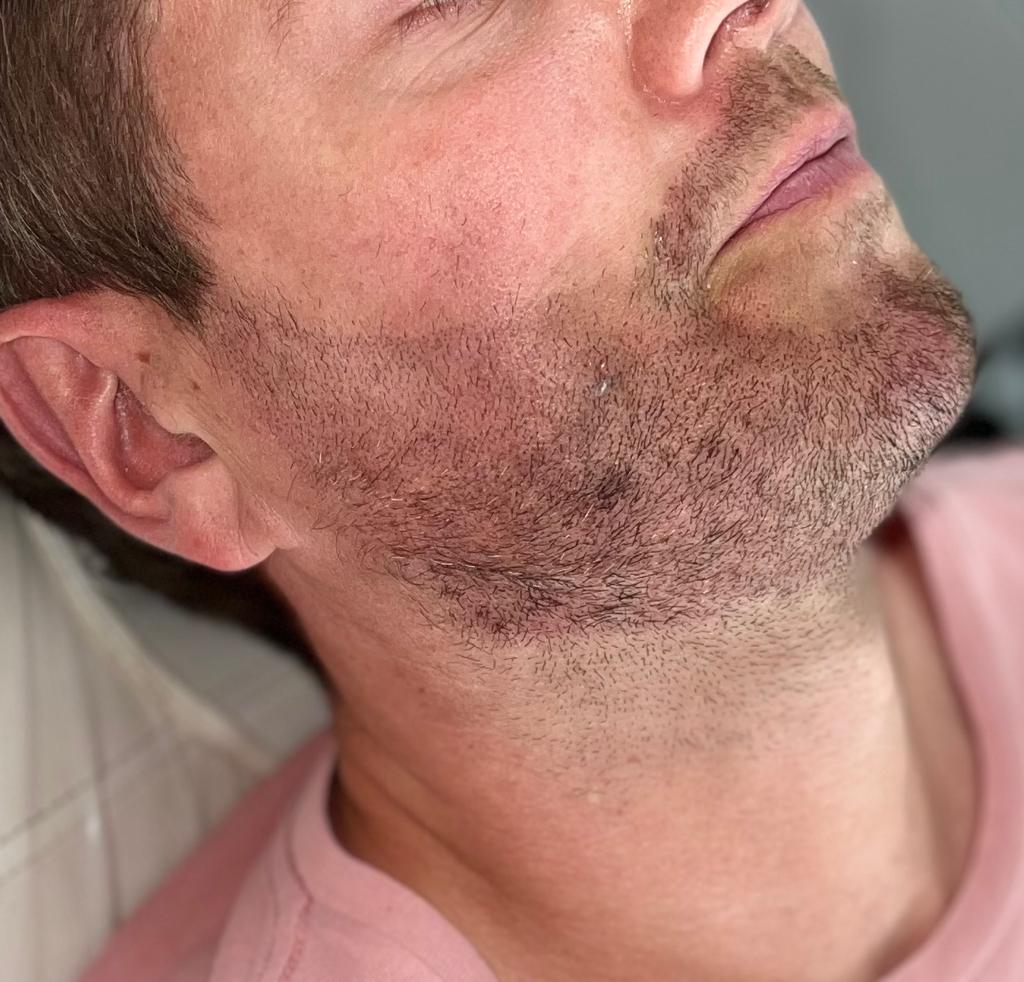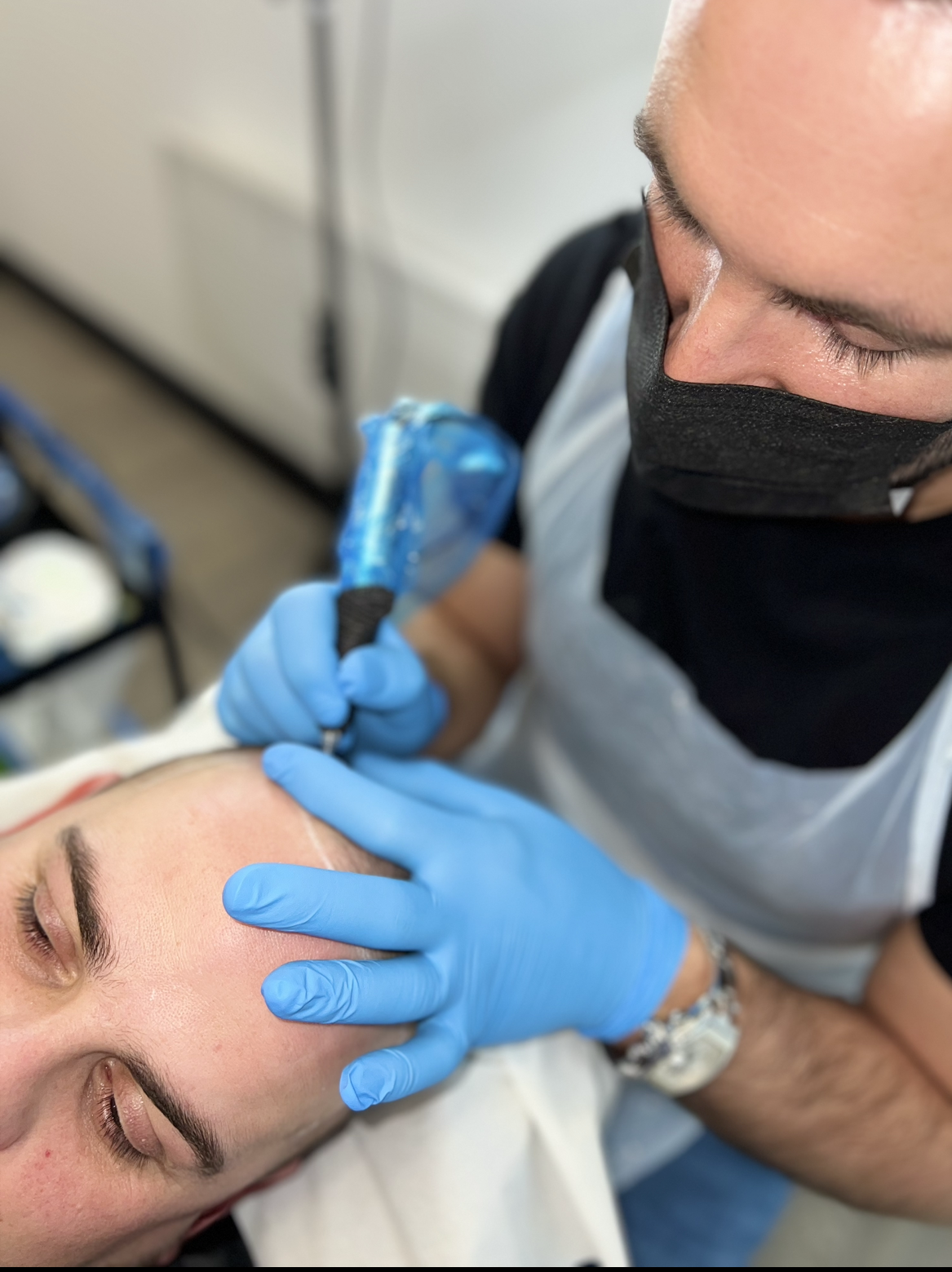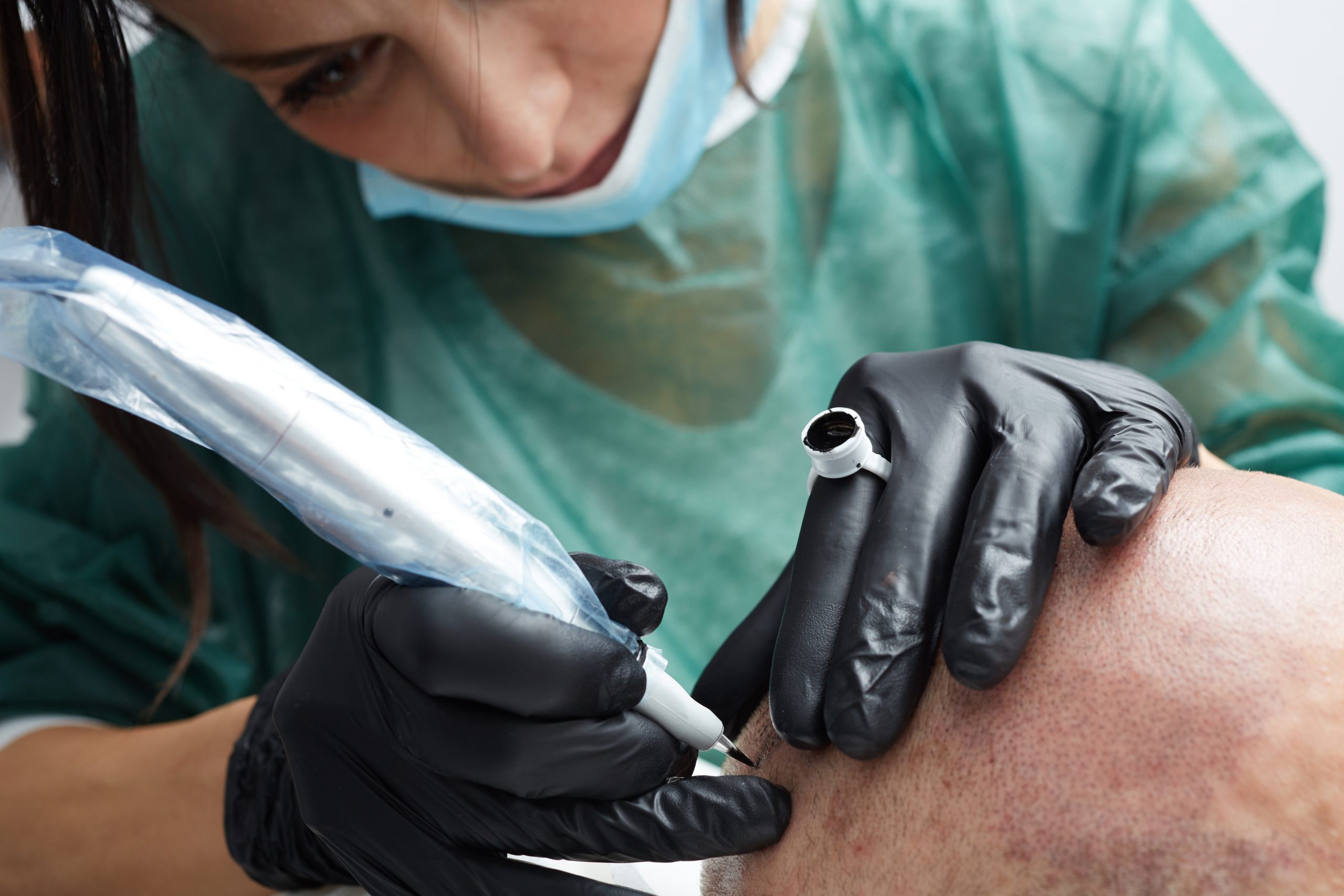 Our prices start at £450, but we offer free 30 minute consultations. Once we have scheduled your consultation we can get a better gauge of your situation, and give you a competitive estimate for that time.
There are multiple different factors that will affect the specifics of your treatment, such as the complexity of your case, which part of the scalp will receive the pigments, and the size of the area.