Reviews
Reviews, are extremely important when choosing a semipermanent makeup artist for your treatment. You have to feel 100% confident that the technician has your primary needs at their best interest. At Cosmetic Tattoo Clinic i have tried to gather feedback to enable you to make the correct decision when choosing your permanent makeup artist. It is my aim to make you feel reassured that you are in capable hands. Therefore this page contains reviews, Awards and blog posts written by third parties to enable to make an informed choice and build you confidence with Cosmetic Tattoo Clinic.
Had microblading done recently. From start to finish Cara was utterly professional. Even beforehand, booking etc. was all really straightforward and simple. I wasn't sure what I wanted or what to expect and everything was tailored to me. I LOVE the results. Clinic is beautiful and so so clean. Cara is really friendly. Massive thumbs up from me!

Emma Burke
I've had the best experience with Cara doing my eyebrows and liner. instead of feeling like just another client she makes you feel like a long time friend. gives great advice and fabulous recommendations. There is no pressure 100% recommend to anyone and everyone. glad I have found you and you have made me feel more comfortable with myself

Sorrita Bloor
I went to Cara for microbladding and I could not be more impressed with the results. Cara was very professional. She knew exactly what shade would suit my complexion and in comparison to my first experience this is already TEN times better. It does not hurt at all. The best way I can describe the sensation is that it feel like a very small scratch. It's actually therapeutic and enjoyable experience and is totally worth the results.

Siobhan Danielle Felicity
Cara is fantastic, incredibly professional and hard working. I did a lot of research for microblading as I had wanted mine done for ages but had seen a lot of horror stories so wanted to make sure I picked the right person. I'm so glad I found cara and now I wouldn't trust anyone else with my eyebrows!

Joanne Motters
How can describe someone who's already perfect?Hard.Cara is LOVELY, caring and PROFESSIONAL! Wouldn't go anywhere else!!

Kriszti Pelei
I recently did a SMP Training course with Cara and she was professional through out and really competitively priced. I'm now confidently delivering the service on my own. The training facility is gorgeous and really professional and clean and in a brilliant location. Lots of focus on the health and safety side which I know can be really overlooked at other training schools. A brilliant starter pack included with the course. Thank you

Nicola Davies
Lisa is one of my lovely clients who was nice enough to do a video review for you to watch.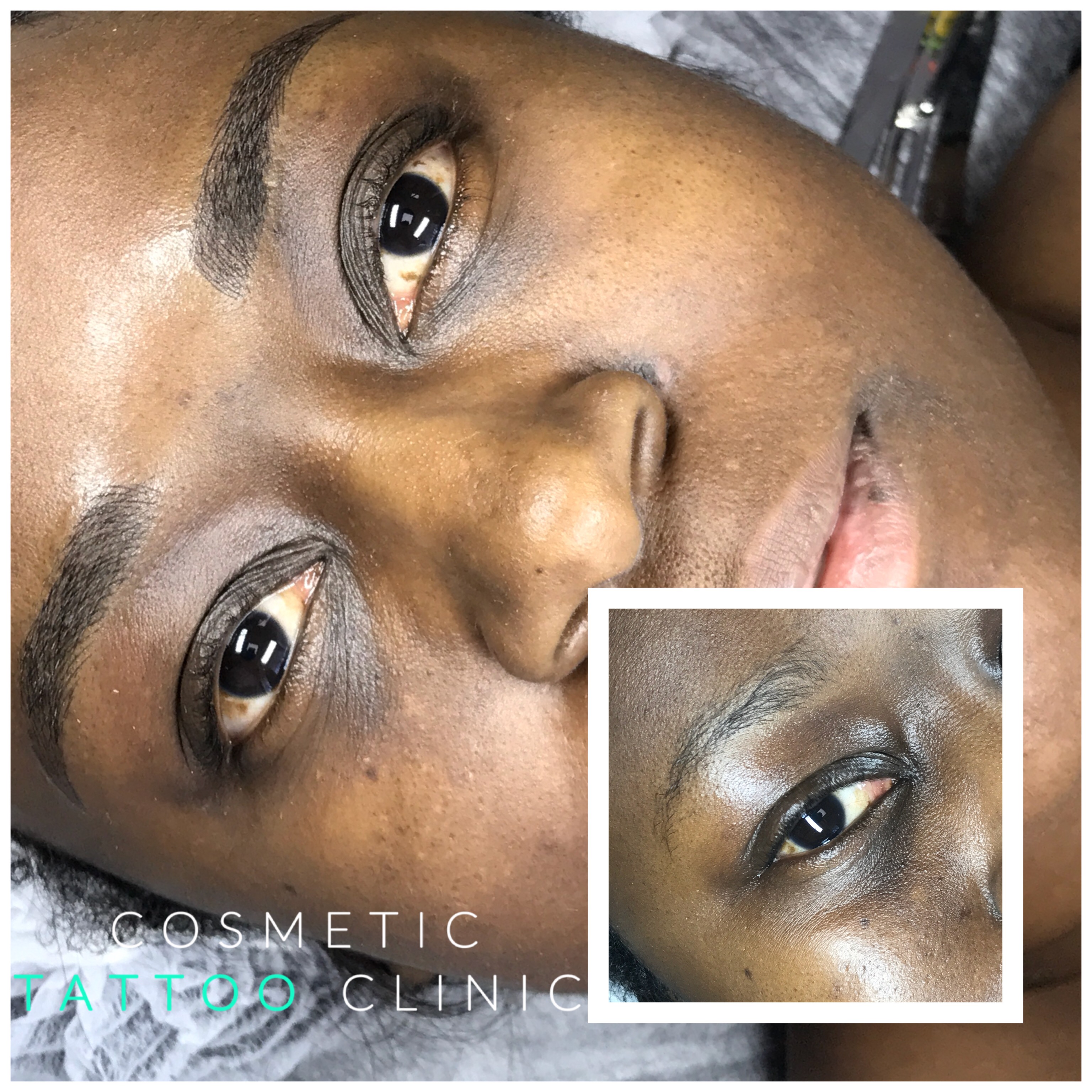 Here is another video review from beautiful Alexa describing her experience at Cosmetic Tattoo Clinic after a Microblading treatment.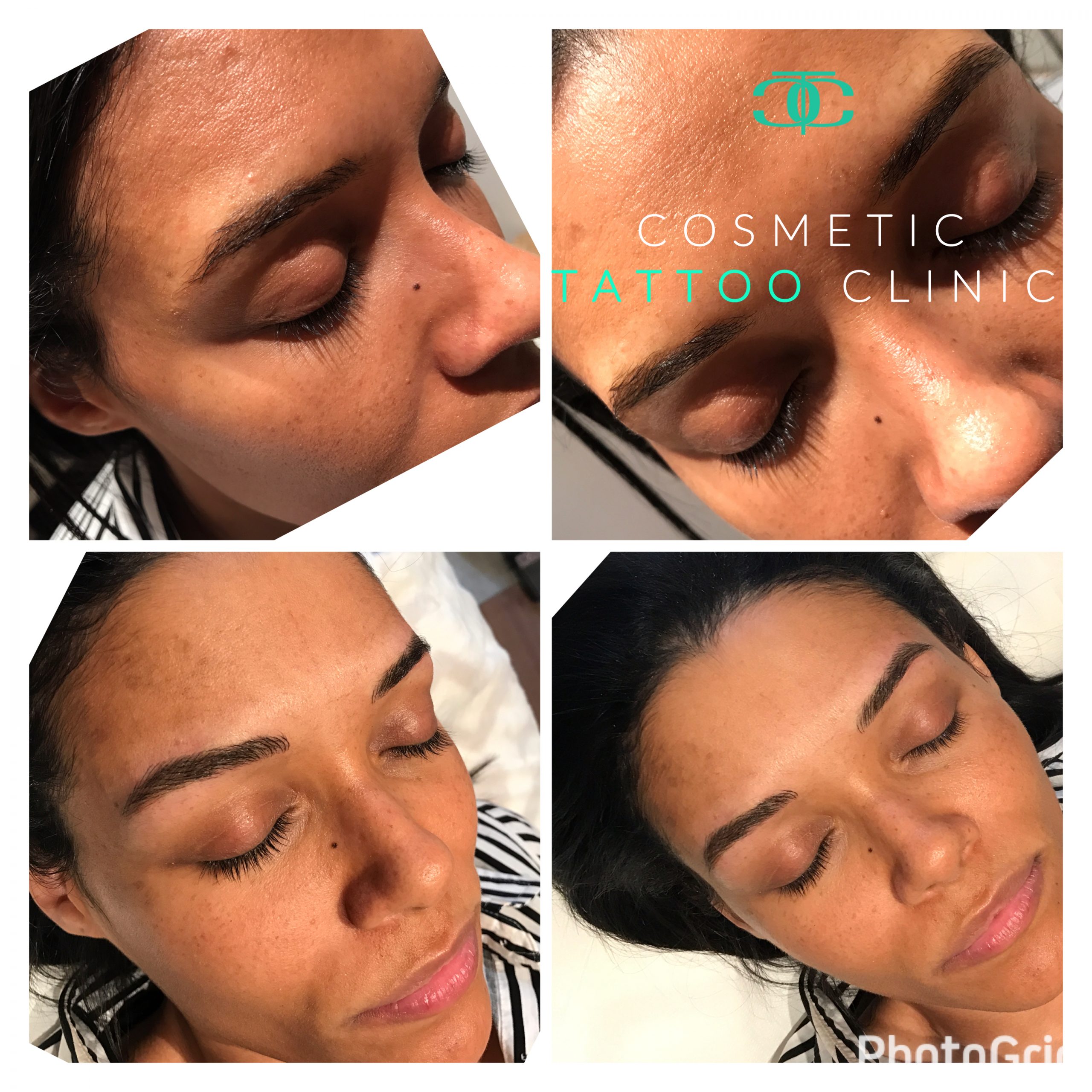 2020 Cosmetic Tattoo Clinic was the Semipermanent Makeup Clinic of the Year from the Prestige Awards. This was an honour to receive after years of hard-work and extensive training.  Click Here to read there article on us.
In previous years Cosmetic Tattoo Clinic has been nominated twice in the MakeUp Awards and became a finalist in 2019 & 2018.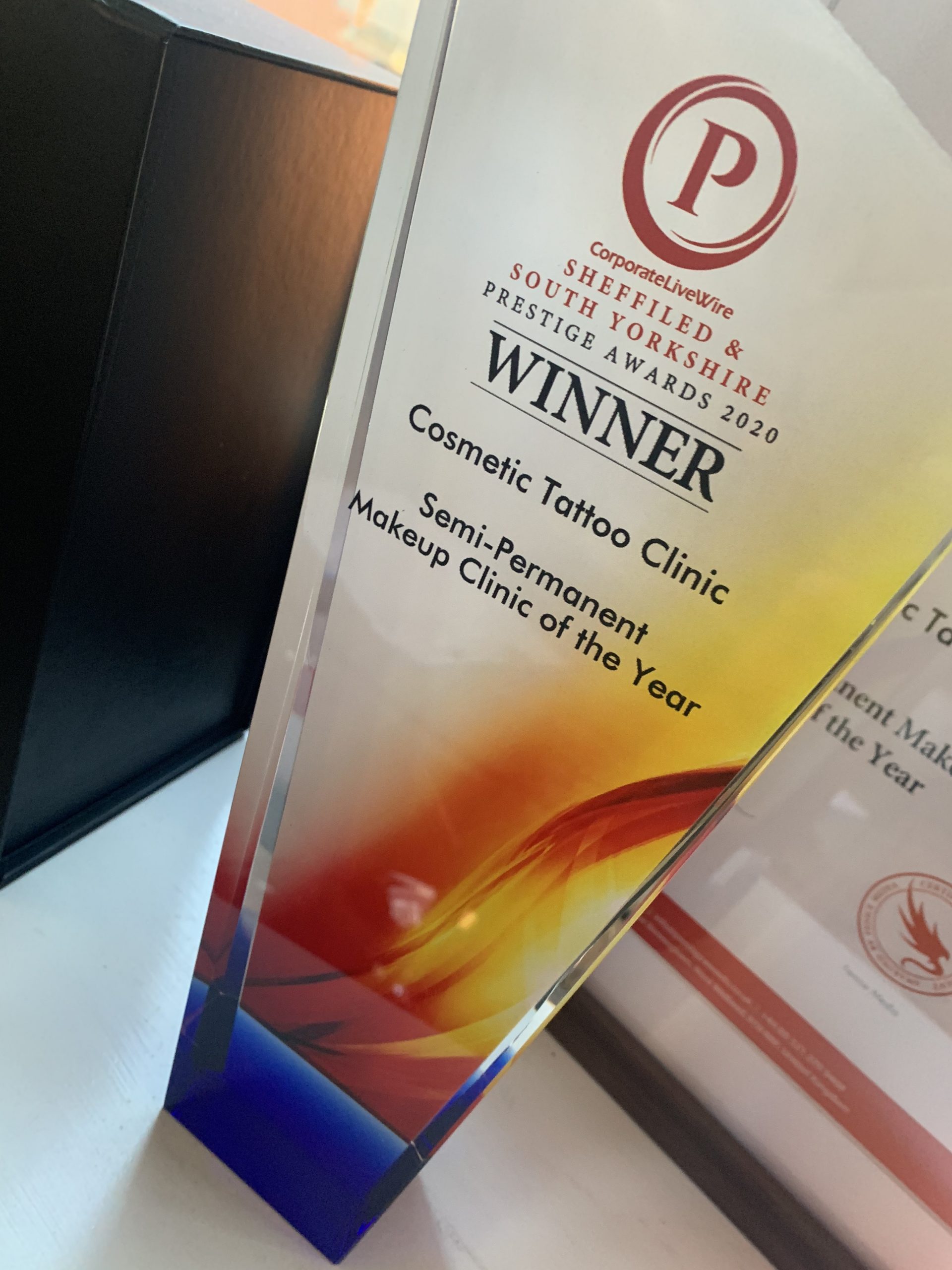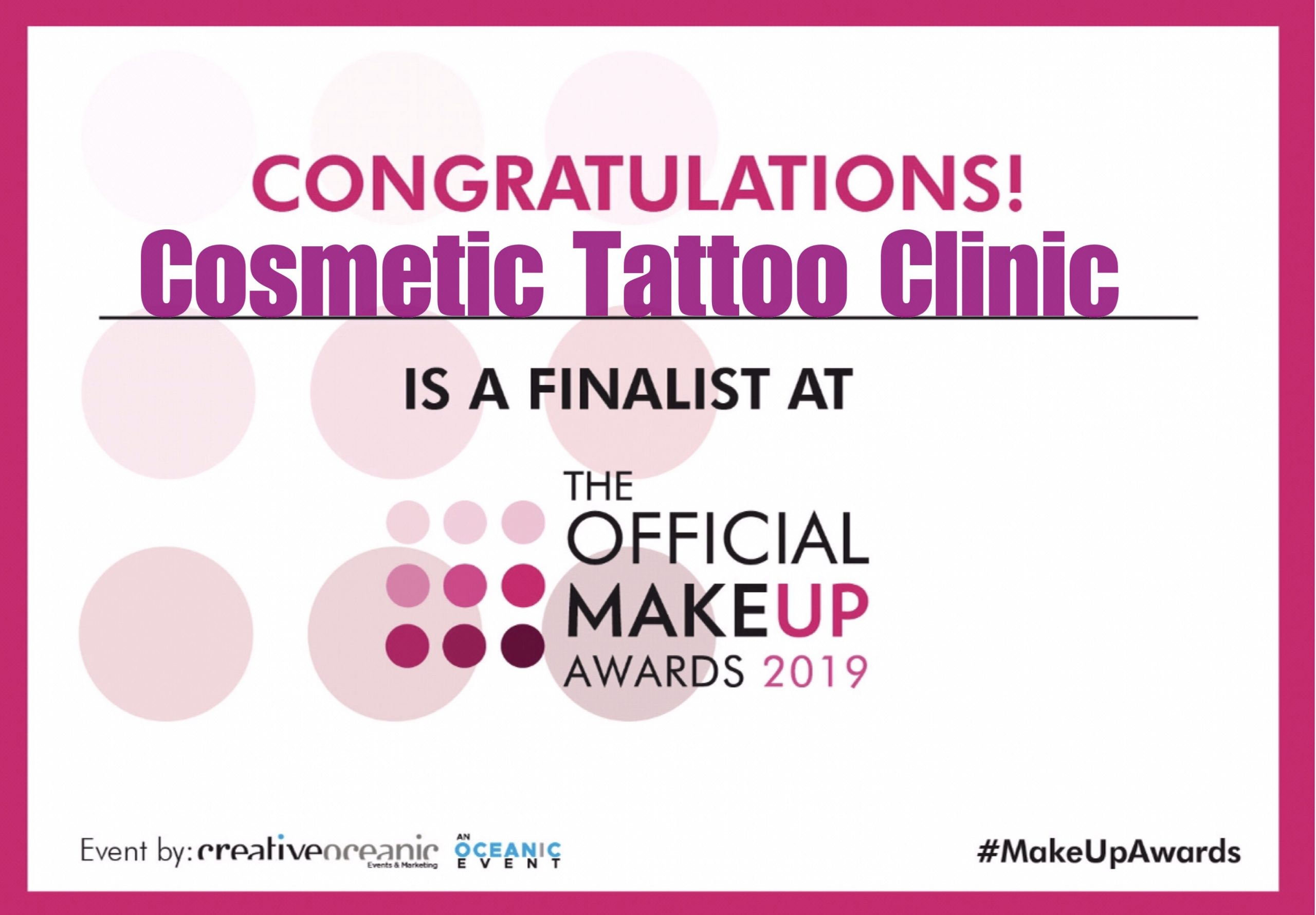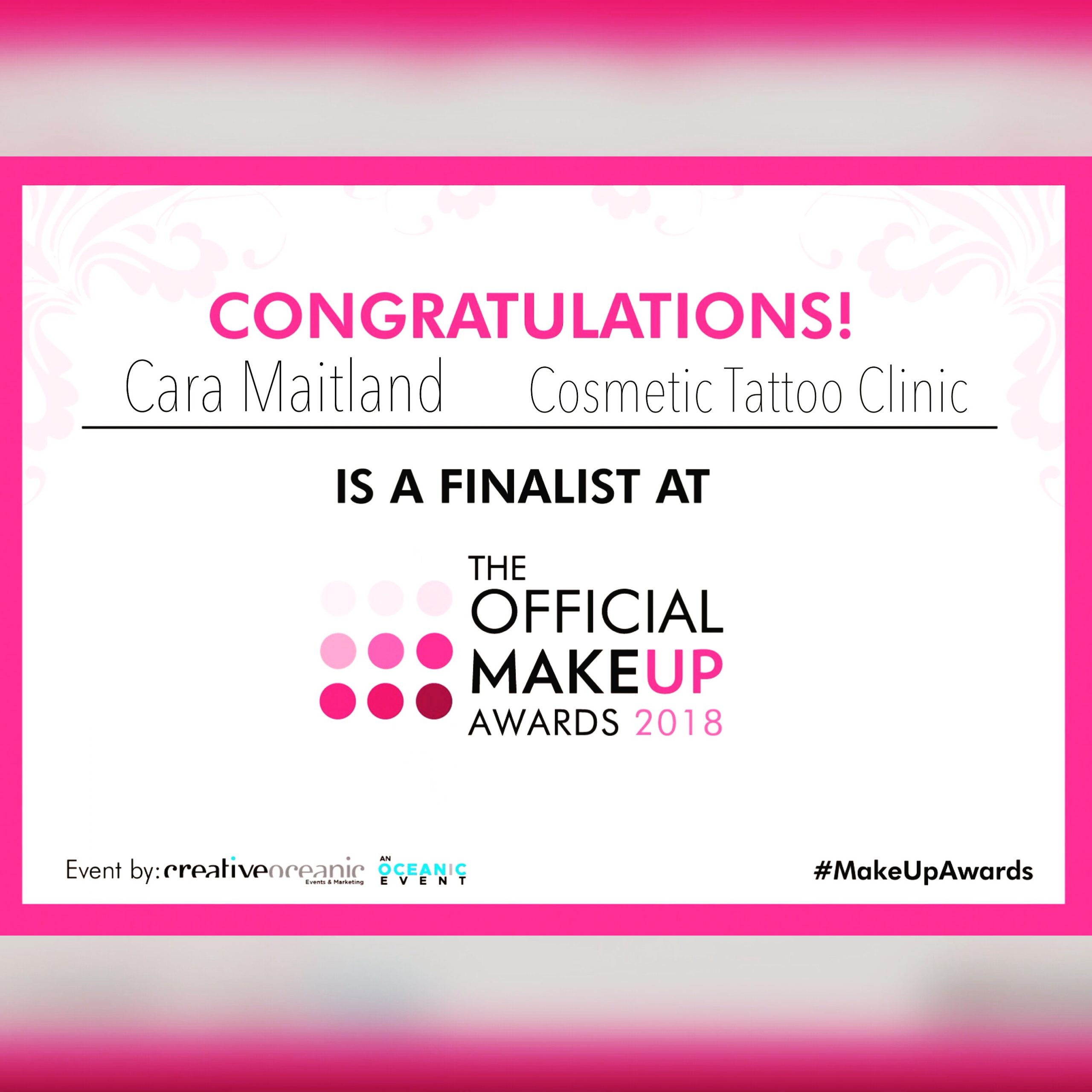 Blogs About Cosmetic Tattoo Clinic
Beauty and lifestyle Blogger Sweetie Sal write two lovely blogs about her experience at Cosmetic Tattoo Clinic. Sally had her eyebrows Microbladed in 2017. Click Here to read more HERE
@laurakatelucas all round stylish lifestyle blogger from Manchester talks about her experience and the process of microblading in her blog. Click HERE to read more.